Industrial Shelving Systems has simplified the quoting process for many of our standard products listed on our website. Many businesses and corporations require formal quotes for submitting purchase requests and secure funding approval for their vital storage equipment upgrades. No more submitting a generic web form where you have to explain every detail, now you can simply add any products you are interested in to your shopping cart as usual, and when you view your final cart we have a "Request a cart quote" button just below the normal "Check Out" button.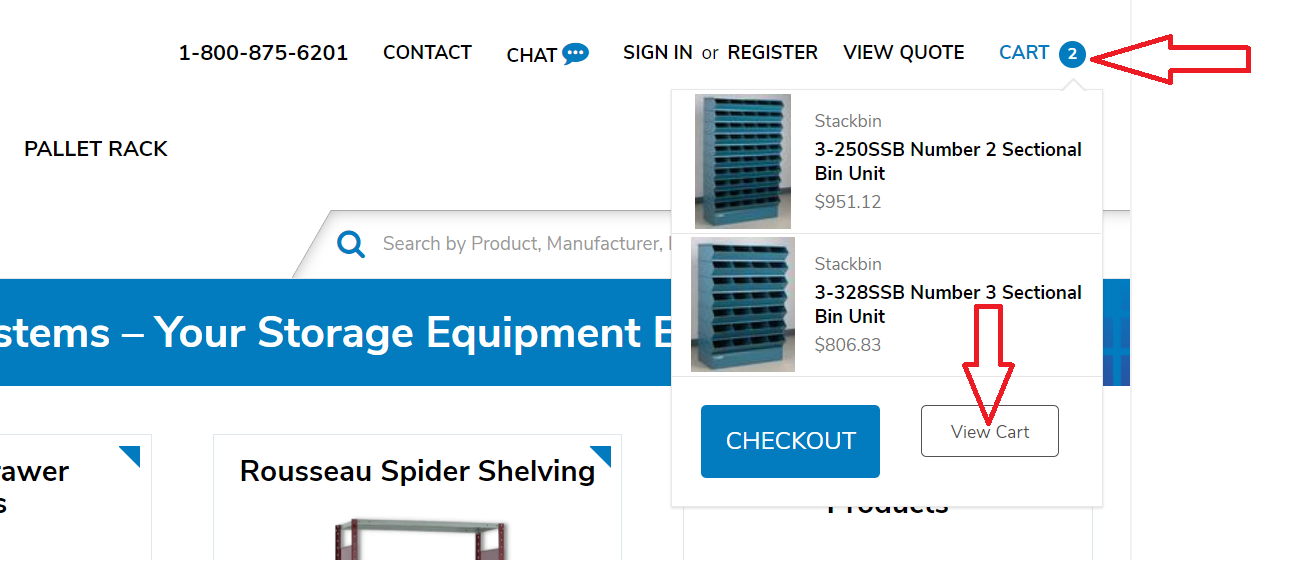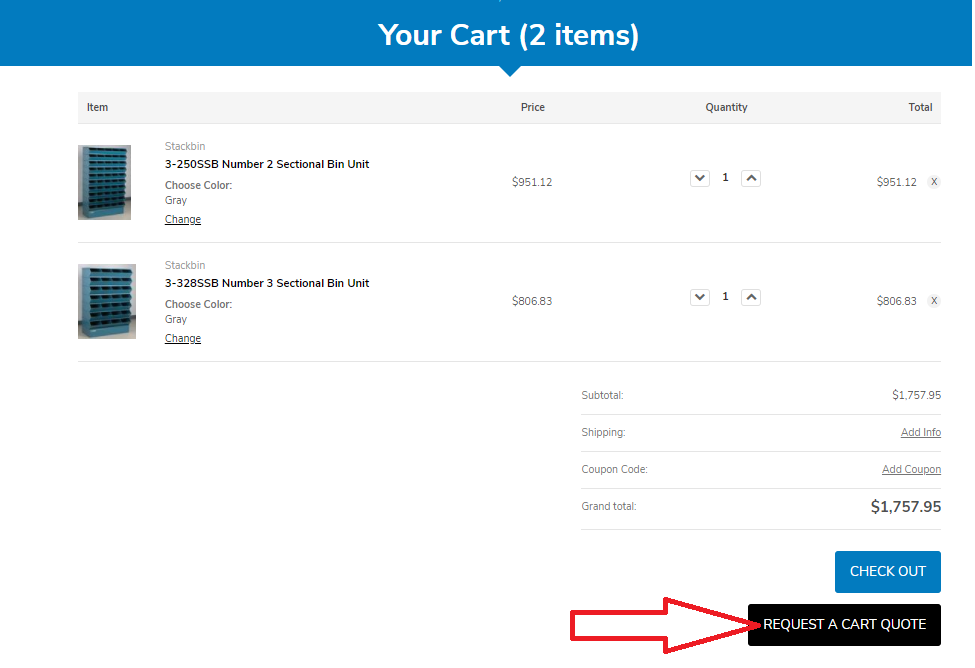 The required fields, including the zip code, help us to get you the most accurate and economical quote possible including delivery costs. Please use the "Notes" field to add any vital information you think would help us, especially any delivery instructions such as no dock available, shipping to a military base, residential address, or other limited access facility, and any time frame for the project if your request is urgent.
Most requests are returned the same day, submissions later in the day may be returned the following business day.
(Hint: Using our search bar, or utilizing the various filters on the left side of many pages can greatly assist you in finding the exact product(s) you are after)
Check out our quick video or call 1-800-875-6201 if you need further assistance requesting a formal quote.