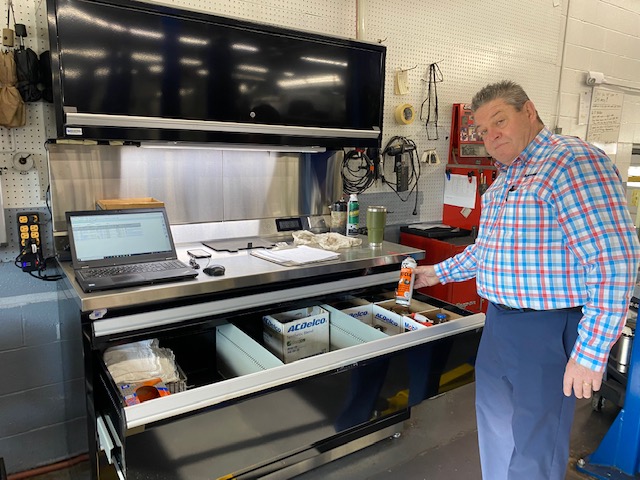 Sapaugh GM is a family owned and operated Automotive Dealer located in Herculaneum, MO. As one of the largest employers in Jefferson County, MO, the General Manager, Joe, wanted to continue to invest in his Service Technicians that work in their award-winning Service and Parts Department as well as maintain a professional environment in his Service Department. Servicing Chevrolet, Buick, GMC and Cadillac vehicles, Sapaugh technicians work long hours to ensure all of their customers are well taken care of.
Challenge:
The Service Techs were working with a simple bench with sliding doors, which were inefficient, full of clutter and the cabinets in the bench were not utilized. Joe contacted Dan, with Industrial Shelving Systems, to walk him through options to transform their Service Department into a world-class, state-of-the-art facility. With over 30 years of experience, Dan knows how vital efficient Service Departments are to the success of Automotive Dealerships.
Solution:
Working with Joe and the Spaugh team, Dan helped them custom design ergonomically efficient Rousseau Tech Benches with stainless tops and back splashes, outlets and USB ports! With the addition of storage drawers, Techs are able to store and organize all of their equipment, leaving their stainless tops clean. Rousseau offers custom configurations that met Sapaugh's unique requirements and reflected the professional image of their company. When it comes to Automotive Service and Parts Departments, Rousseau's quality and efficiency are unmatched.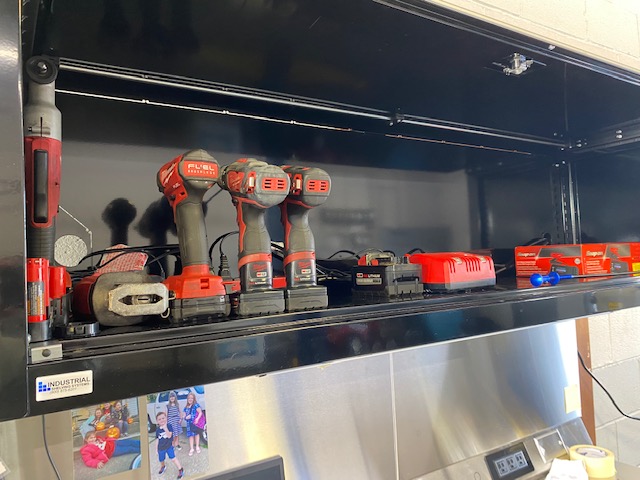 Results:
With the new Rousseau benches, Sapaugh's professional image shines bright. By continuing to invest in their employees, Sapaugh showed them that they tremendously value their hard work.
Interested in your own custom configuration? Try our new online configurator:
https://mymodel-r.rousseaumetal.com/?locale=en&Wt.mc_id=INDUSTRIALSHEL
Not sure where to start? Contact Industrial Shelving Systems today for a consultation:
https://www.industrialshelving.com/contact-us/