If you're looking to better organize your warehouse, reduce clutter and improve efficiency, adding pallet racks is a popular option to sort and store inventory, tools and materials. The versatility and customizability of pallet rack systems are what make them great storage options for warehouses. You can select the best pallet rack or racks for your needs and available space. But how do you determine what the right type of pallet rack is for your warehouse?
Here we're going to take a deep dive into pallet rack systems and share information to help you decide what pallet racks you might want to install. This page will cover:
Types of pallet racking systems
Selecting a pallet rack system
Pallet racking is a type of warehouse storage system commonly used to store and organize palletized goods. A pallet racking system can solve many efficiency problems by reducing clutter, increasing warehouse capacity and maximizing employee productivity.
While there are a number of different types of pallet racks, two of the most popular are the selective pallet rack and the double deep racking system. The selective pallet rack is an affordable storage option. This type of pallet rack is exceptionally adaptable as it's compatible with many different accessories that allow a warehouse to even further customize a selective pallet rack. The double deep racking system is basically a deeper variation of a selective pallet rack. This setup allows for greater storage density.
A pallet rack is a pretty simple layout made of a few parts. The upright frames are the two structures that are placed vertically to hold the horizontal beams. These beams are where the pallets or decking sit to hold inventory, tools or materials. Optional accessories such as wire decking and supports add more functionality to a pallet rack system.
Wire decking adds many benefits to pallet racks. These include increased strength, safety, versatility and wear resistance. Adding wire decking also improves the ability to see what's being held on the rack. Plus this accessory is easy to install.
Adding Column reinforcements and heavy horizonal bracing can add additional strength and stability to a pallet rack system. Rack protectors and guard rails protect the pallet rack from potential damage that may accidentally happen when using equipment such as a forklift to load or unload a rack. To ensure the safety and stability of a pallet rack system, all pallet racking must be anchored to the warehouse floor.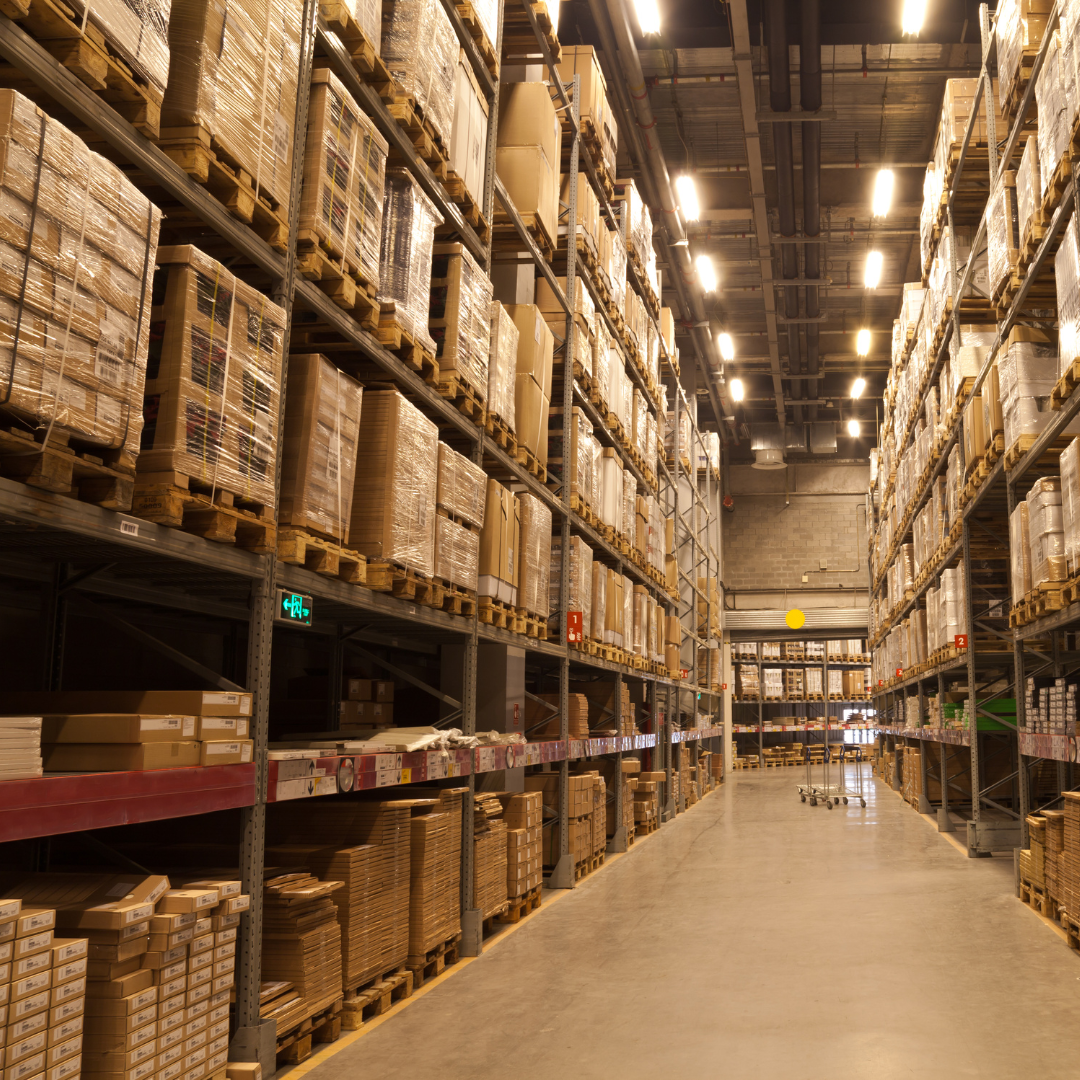 Selective Pallet Rack
The selective pallet rack is the most popular type of pallet rack system and is designed to get pallets off the floor and provide more space. It is inexpensive, versatile, and its large selection of sizes and accessories makes it easy to customize to your specific needs.
Selective pallet racks give you unfettered access to any pallet in your warehouse, allow order picking at lower levels and are ideal for First-In-First-Out (FIFO) retrieval. It is great if you have standard storage needs that require immediate access to products or pallets and if you have a relatively low number of pallets per SKU.
Pricing: Due to steel pricing volatility, please call or email for current price per pallet position
Ideal for: general warehousing, food handling operations, manufacturing, and low-turnover retail
Pros:
Available in numerous capacities, sizes, and configurations for custom fit
Immediate access to all storage
Can be made from roll formed, structural steel, or a combination of both materials
Easy to adjust shelf heights
Inexpensive – lowest cost option per square foot
Cons:
Requires large amount of warehouse space to accommodate high volume of inventory
Lowest pallet storage capacity of all systems
Increased time spent loading and unloading product or stock lines.
Double Deep Racking System
The double deep racking system is a variation on the selective pallet rack, putting one row of selective racking behind another. It's the least expensive way to create high-density storage.
This system allows you to add more pallets per SKU, generally placing two pallets of the same SKU in each double deep slot. It is perfect if you have a need for greater storage density, have a small to medium number of SKUs that are distributed in medium or high volumes, or have stock with medium to long shelf-life.
Pricing: Due to steel pricing volatility, please call or email for current price per pallet position
Ideal for: general warehousing, manufacturing, cold storage, paper, F&B, distribution centers and dry store industries
Pros:
Up to 40% more storage capacity than selective pallet racking
Eliminates unneeded aisles and frees up storage space
Offers immediate accessibility to 50% of SKUs
Easily converted between deep and selective
Easy to reconfigure and relocate
Increase of space utilization makes it cost-effective
Cons:
Storage height is limited for safety
Limited SKUs can be stored in front storage positions
Need special double deep reach trucks and specialized forklifts to access pallets
Poor visibility of rear storage pallet especially at upper levels for order pickers and truck drivers.
Push Back Pallet Rack
The push back pallet rack is a high-density storage solution that provides multiple pick faces while using fewer aisles, opening up more warehouse space. Its stationary rack structures allow pallets to be loaded two to six deep from the front onto a nested cart system that slides along on inclined rails. Available in multiple configurations, it can be easily adapted to your needs and is great for FILO retrieval.
This type of pallet rack system is most commonly recommended for warehouses that need flexibility of selection as well as high-density storage. It's also great in circumstances when order picking is not required from pallets within the push back racking system.
Pricing: Due to steel pricing volatility, please call or email for current price per pallet position
Ideal for: general warehousing, retail, food industries
Pros:
Significantly faster to load and unload than a comparable drive-in rack
Easy product accessibility – each lane is one SKU
High-density storage and more flexibility with multiple SKUs
Can be custom-designed and configured for your needs
Low maintenance
Rack damage is minimized because the forklifts don't enter the rack structure
Can go up against a building wall as an aisle is only required in the front of the bays
Cons:
More expensive than a comparable drive-in pallet rack system
Higher service costs and maintenance costs
FILO retrieval is not ideal when storing perishable items.
Pallet Flow Pallet Rack
The pallet flow pallet rack is a dynamic storage system that uses gravity rollers to automate storage and retrieval. New pallets are added at the higher "loading" end and are retrieved from the lower "picking" end as they automatically move forward. This efficient flow allows you to double or even triple your warehouse capacity compared to drive-in systems.
Using a FIFO retrieval flow, this high-density storage solution provides excellent volume utilization. Because the flow is created by the loading action and gravity, there is no energy consumption.
The dynamic flow rail and static rack structure can be customized with various accessories – like entry guides, ramp stops, and speed controllers – to maximize a safe and effective distribution. And with a range of two to 12+ pallets deep, it produces an almost solid volume of usable storage space. All of this combines to provide a significant cost savings in the amount of space used, employee manpower, and utilities.
Pricing: Due to steel pricing volatility, please call or email for current price per pallet position
Ideal for: grocery, food, freezer or other perishable or time-sensitive items
Pros:
Once loaded, product rotation is automatic
Storage of like items where there is a dedicated lane to one product
Great for large number of pallets – anywhere from 8-20
Quick and efficient inventory turnover
Cons:
High capital investment
Requires good pallet quality
High maintenance requirements
Limited SKU and selectivity
Requires aisles in both the front and back of the bay.
Live Pallet Storage
Live pallet storage also uses gravity to make it work. The inventory (full pallets only) is placed into the loading area, then rolls down tracks along an incline to the opposite side with a separate loading out aisle, allowing for a FIFO retrieval flow. This system gives you clear aisles of 9 to 11 feet and allows for a high use of cube with one lane per SKU.
Pricing: Due to steel pricing volatility, please call or email for current price per pallet position
Ideal for: warehouses with a high number of pallets per SKU, where stock turnover control and space saving are critical
Pros:
High space utilization
Forklift has shortest travel in and out
Minimize the vacancy of the shelf
Ideal for large quantities of input and storage
Cons:
Relatively high cost of investment
Daily maintenance requirements can also be high.
Carton Flow Pallet Racks
Carton flow pallet racks are basically the same as pallet flow racks, but they are designed specifically for boxes and smaller products instead of full pallets. They are also loaded from one side and use gravity to roll down an incline to the other side of the racking system for picking. Designed for a high-density FIFO inventory flow, this system can easily be integrated with other systems to create a pick module.
Carton flow pallet racks also come with a wide variety of accessories like tilt trays for easy access into the case for piece-picking, full-bed polycarbonate wheels for varying carton widths, or full-width steel rollers and polycarbonate wheels for consistent carton widths. With these easily customizable accessories as well the FIFO flow, this system is perfect for oddly shaped inventory and faster moving items.
Pricing: Due to steel pricing volatility, please call or email for current price per pallet position
Ideal for: order fulfillment centers, food and beverage distribution centers, small parts distributors, warehouses that utilize split-carton picking and require high-volume order picking
Pros:
Saves space and increases efficiency for order fulfillment
Roller or wheel systems can be configured for dedicated product lanes or to accommodate cartons of different sizes and configurations
Can be either front or back loaded
Uses gravity as free power source
Dramatic cost savings and increased efficiency for order fulfillment centers
Visibility of products prevents out of stock dilemma
Cons:
More expensive than traditional warehouse shelving.
Cantilever Racks
When you have large, bulky, and unwieldy items, a cantilever racking system is an ideal solution. Comprised of uprights/towers, bases, arms, and brace sets, this system is designed to store long items like tubing, pipes, bars, and lumber. As a stand-alone system, it doesn't need to be tied to a building for support and can be made from multiple types of materials, offering versatility and durability.
It is a strong, safe, and economical storage solution with a wide variety of customizable options. It can be roll formed, made from structural steel, or can be galvanized for use in outdoor storage yards or in harsh environments.
Pricing: Due to steel pricing volatility, please call or email for current price per pallet position
Ideal for: storing long bulky items like piping, lumber, steel sheet, and even boats
Pros:
Capacity ranges anywhere from light duty to heavy duty
Quicker storing and retrieving of heavy, long, or oddly shaped products
Strong and safe storage option for both indoor and outdoor
Fast and easy installation
Can be designed to meet AISI Requirements
Cons:
Higher capital investment to install and design this type of pallet racking system
May require additional flooring or foundation reinforcement prior to installation, but in most cases, can be installed on a standard 6-inch slab
Requires aisle space between racks for forklifts or other material handling equipment
Inefficient at storing pallets.
Drive-In Pallet Rack
The drive-in pallet rack is a maximum density storage system that eliminates aisles in your crowded warehouse. Forklifts can drive directly into the racks, which can go up to 12 pallets deep and six or seven pallets high. Different heights and depths can be accommodated, and a variety of components are available so you can design the system to fit your specific needs.
Strong welded frame construction with options for roll-formed or structural steel components mean this storage system is made to last. The design, along with different arm and rail combinations, help to reduce damage to pallets, lower space costs, and allow you to hold more inventory.
This system is often recommended for warehouses with a need for high-density storage, large amounts of similar products, limited warehouse space, and fragile products that can't be stacked.
Pricing: Due to steel pricing volatility, please call or email for current price per pallet position
Ideal for: general warehousing, freezer/cooler, high-turnover retail products, high-volume storage of similar products
Pros:
Most cost-effective high-density system available
Can be constructed from roll formed or structural rack material
Reduces square footage imprint up to 35% compared to selective pallet racks
Cons:
Not a good fit for a facility with a lot of different products
Can be challenging to rotate time-sensitive products
Open to forklift damage
Requires standardized pallet sizes to fit in lanes, so not flexible to other sizes or designs.
Narrow Aisle Pallet Rack
If you're looking for the ultimate space saving option, the narrow aisle pallet rack is a great choice. A side loading forklift is used to load and unload the pallet racks. This allows the racks to be placed closer together, meaning the aisles can be very narrow, between 5 to 7 feet. This type of pallet rack, made from prime steel construction and typically utilizing selective racking, eliminates the need for pick and deposit stations since order picking machines can pick from the pallets.
Pricing: Due to steel pricing volatility, please call or email for current price per pallet position
Ideal for: warehouses with high SKUs with relatively small quantities per SKU, who want to improve their storage density
Pros:
Maximizes storage by reducing aisle space
Reduces wasted space by using the vertical height of a building
All pallets are accessible to forklifts
Less product damage and fewer picking errors
100% accessibility to each individual pallet
Good stock rotation
Storage height of up to 56 feet can be achieved
Can be used customized to fit volume and space needs
Cons:
Requires a specific type of forklift which is more expensive
Two vehicles cannot pass at the same time
Lower flexibility as you usually have to store the same SKU
Requires a "hand-off" of inventory from the forklift to a dock working forklift on outbound, and the opposite for inbound.
Mobile Racking
The mobile pallet rack is simply a selective pallet rack or cantilever rack mounted onto mobile bases with wheels that travel along electronically driven tracks. The mobile racks move to allow access to pallets, opening up one aisle at a time. This type of pallet rack system is perfect for warehouses with high density storage, maximum selectivity, and a modest movement of pallets.
Pricing: Due to steel pricing volatility, please call or email for current price per pallet position
Ideal for: cool and cold storage facilities
Pros:
Storage capacity is much larger than average fixed shelves, saving space
Direct access to each item, not limited by the FIFO
Simple structure
Easy to operate
Cons:
Whole system design is more complicated and needs more attention
Slightly higher in manufacturing costs
More electromechanical devices can lead to maintenance difficulties
Although trackless mobile shelves do not need to destroy the ground, the price is much higher than mobile storage systems with tracks.
Satellite/Shuttle System (or Deep Lane) Racking
In a satellite/shuttle system, also known as deep lane racking, cube utilization is used to maximize slots for inventory in a high-density storage situation. A remotely controlled mobile shuttle moves pallets through the racking system, providing distinct channels for each SKU.
These types of pallet racks can be anywhere from 10 to 40 pallets long per lane and can operate in either a FIFO or FILO flow. The shuttles are placed and retrieved from the racking by forklifts and are often used as an alternative to drive in racking, which can take up a significant amount of space.
Pricing: Due to steel pricing volatility, please call or email for current price per pallet position
Ideal for: warehouses with a high volume of products of each SKU
Pros:
No aisles required, allowing a high density of storage
Eliminates crushing and leaning – full clear height can be used with no height restriction from forklift
Price per pallet stored is the lowest possible
No honeycombing
No rack damage because forklift does not enter the rack
Shuttles are simple and require little maintenance
Pallet transactions are fast and seamless
Multiple warehouses can be consolidated into single warehouse
Rack and rails are level to the ground, allowing more storage levels
Affordability of push back racking but able to store at depths of 60+ pallets each
Cons:
Pallets must be of good construction
Pallet dimensions and product dimensions must be similar
Reduced selectivity – pallets must be the same SKU, lot or shipping destination.
High Rise Pallet Rack
The high rise pallet rack is a major component of the Automated Storage and Retrieval System (AS/RS). It uses a computer location system to provide high density storage while still allowing the convenience of individual access to all pallets.
Serviced by automated cranes, this customizable storage system can be single or multiple pallets deep as well as open- or closed-face. It needs a dedicated building, whether rack clad or free standing, and is ideally used when land space is limited and/or if there is a high volume of products moving in and out of the system.
Pricing: Due to steel pricing volatility, please call or email for current price per pallet position
Ideal for: distribution warehouses handling large quantities
Pros:
Greatly increases storage capacity per unit area of the warehouse
Warehouse is equipped with complete set of loading and unloading machinery
Shelves can be disassembled and adjusted
Storage and delivery of materials is automatically memorized by computer
It can check inventory in time and arrange purchase plan according to inventory
Cons:
Requirements for the warehouse are high (floor height, position of load bearing column, etc.)
High-level inventory must use stacking machine to enter the cargo system
High maintenance costs and strict operation needed to prevent accidents.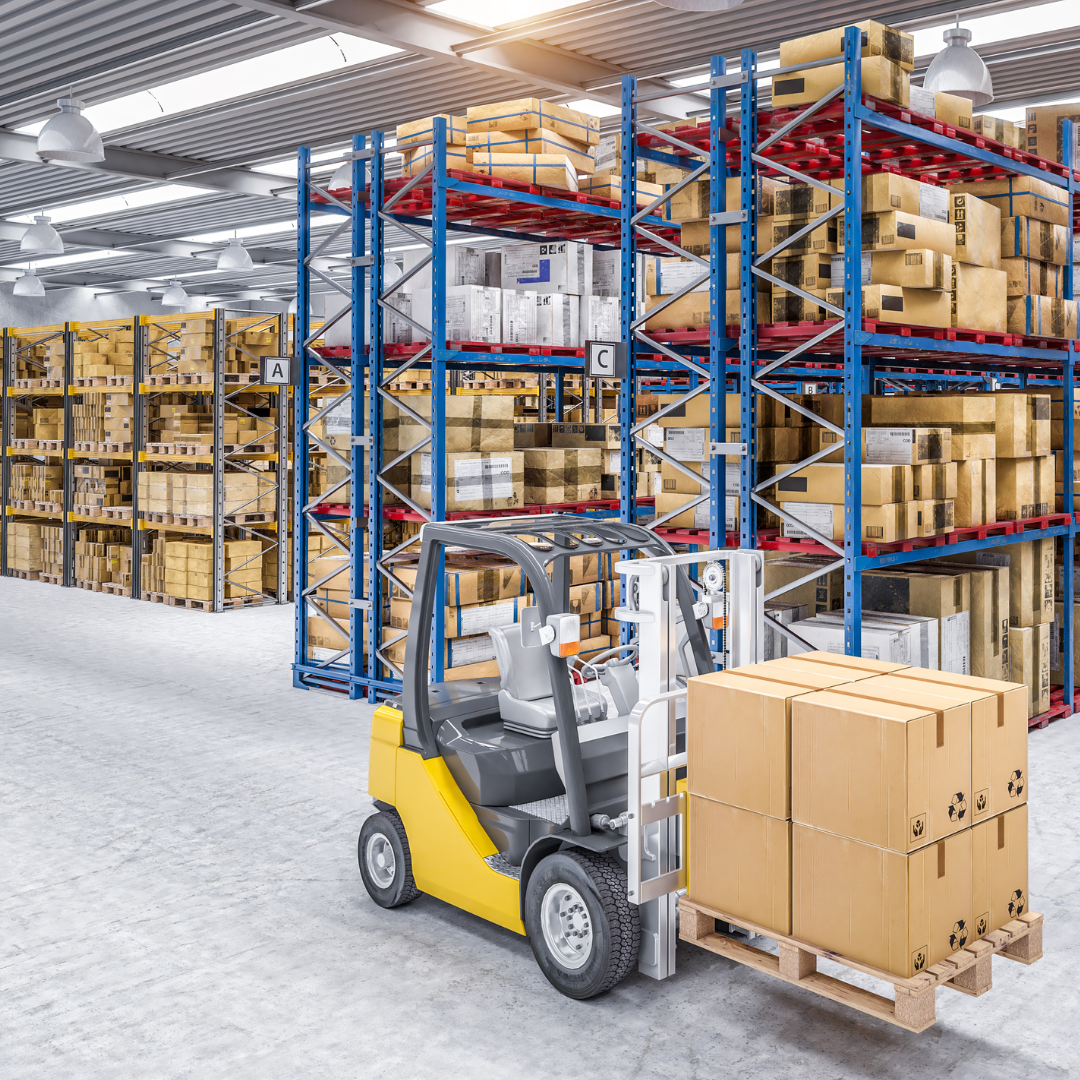 To get the most out of a pallet rack system and make sure that it's the best fit for your warehouse both in terms of use and safety, there are factors to consider. You'll want to know exactly what space is available and how you plan to use the racks. A few other things to take into account when selecting a pallet rack system for your warehouse include:
Number of and Dimensions of SKUs
Number, Dimensions, and Weight of Pallets
Type of Product
Inventory Retrieval Flow (FIFO, LIFO, etc.)
Turnover Time
Type of Picking (Full Case vs. Split Case)
Seismic Activity Near Your Warehouse
It's critical to have as much of this information as possible. You don't want to have to reorder a system or be unable to use the one you selected. After deciding and ordering a pallet rack system, you'll need to start to think about installation as well and making sure the site you have selected for the racks is prepared.
You can view pallet racking systems offered by Industrial Shelving Solutions here or you can contact our team of experts. We'll be happy to talk through your options and needs to help you decide which pallet rack system will best serve your warehouse's needs.